Clinical Professor, Global Health
Clinical Professor, Medicine - Allergy and Infectious Dis.
Clinical Professor, Family Medicine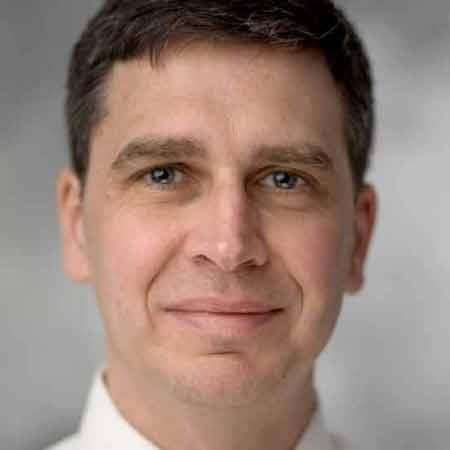 Harborview Medical Center
325 9th Ave
Mailstop 359930
Seattle, WA
United States
Phone Number:
206-221-3790
Select from the following:
Biography
Dr. Behrens is a Clinical Professor of Medicine with joint appointments in the Departments of Global Health, Family Medicine, and Medicine/Division of Infectious Diseases at the University of Washington. Through the International Training & Education Center for Health (I-TECH), a center within the UW Department of Global Health, he has been providing HIV, TB, and Hepatitis C-focused technical assistance to multiple countries in Asia, sub-Saharan Africa, Eastern Europe, and the Caribbean region. His global health work presently is focused on clinical mentoring and training for various countries in the Caribbean region using the Project ECHO tele-health platform, providing technical updates on COVID to health professionals in the Caribbean, and raining physicians in Ukraine on Hepatitis C and HIV-related topics such as Pre-Exposure Prophylaxis (PrEP).
Education
MD (University of California (San Francisco))
BA (Stanford University)
Health Topics
Hepatitis
HIV Transmission
HIV/AIDS
STDs (other than HIV)
TB
Telemedicine
DGH Centers, Programs and Initiatives and Affiliated Organizations
Publications
Behrens CB et al. Use of Narcotic, Psychotropic Substances and their Precursors in the Practice of Family Medicine. Ukraine Ministry of Health and Bogolomets National Medical University, Kyiv, Ukraine, 2015. ISBN 978-617-628-037-8

Behrens CB et al. Modern Technologies for the Organization of Prevention of HIV/AIDS Transmission and Drug Use: The Role of Family Medicine Based Primary Health Care. Ukraine Ministry of Health and Bogolomets National Medical University of Ukraine, May 2015.

Behrens CB, Hylton-Kong T, Jack N, St. John A, Ramsey P, et al. 2013 OECS Clinical Guidelines for the Management of HIV and Sexually Transmitted Infections. Kingston, Jamaica: Caribbean HIV/AIDS Regional Traning Network (CHART), 2013. Available at www.chartcaribbean.org.

Brentlinger PE, Behrens CB, Micek MA. Challenges in the concurrent management of malaria and HIV in pregnancy in sub-Saharan Africa. Lancet Infect Dis 2006; 6(2): 100–111.

Brentlinger PE, Behrens CB, Kublin JA. Challenges in the Prevention, Diagnosis, and Treatment of Malaria in Human Immunodeficiency Virus-Infected Adults in Sub-Saharan Africa. Archives of Internal Medicine 2007;167(17):1827-1836.