Adjunct Professor, Global Health
Professor, Medicine - Allergy and Infectious Dis.
Adjunct Professor, Epidemiology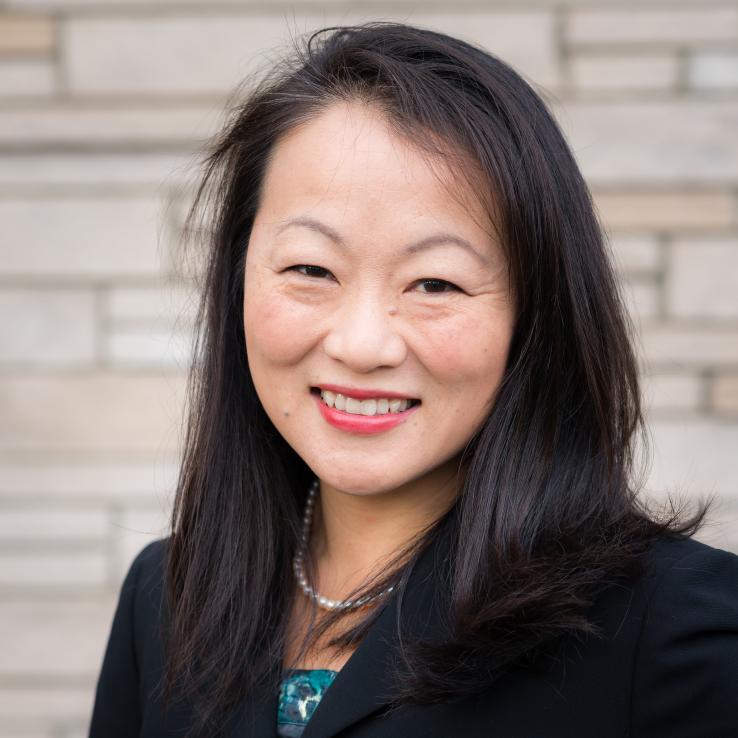 R&T Bldg, 300 9th Ave
Box 359779
Seattle, WA 98104
United States
Phone Number:
206-685-8702
Select from the following:
Biography
Dr. Chu's research focus is on preventive interventions against influenza, RSV and emerging respiratory viruses, including SARS-CoV-2. Dr. Chu conducts clinical-translational research on large-scale community-based studies of respiratory viruses, with a focus on vaccines, antivirals, and diagnostics and is currently a Multiple Principal Investigator of the Seattle Flu Study, which first identified COVID-19 community transmission in the United States. She is also interested in defining clinical and immune correlates of protection against respiratory viruses and describing mechanisms of maternal-fetal immunity against respiratory viruses.

Her previous work includes describing transmission patterns of RSV, rhinovirus, and human metapneumovirus, the epidemiology and adverse birth outcomes associated with respiratory viral pneumonia in pregnant women, and the kinetics of transplacental RSV antibody transfer and decay in infants. Dr. Chu has also performed clinical trials of vaccine candidates in both domestic and international sites, including Nepal and Bangladesh.

More information available on her lab website: https://www.chulab.org
Education
MPH (University of Washington)
MD (Duke University Medical Center, Durham, NC)
BA (Cornell University)
Health Topics
Child and Adolescent Health (incl. Pediatrics)
COVID-19
Disease Surveillance
Drug and Vaccine Development
Epidemiology
Infectious Diseases
Influenza
Maternal Child Health (incl. Reproductive Health)
Research
Respiratory Disease
Viruses
DGH Centers, Programs and Initiatives and Affiliated Organizations
Publications
Chu HY, Englund JA, Starita LM, Famulare M, Brandstetter E, Nickerson DA, Rieder MJ, Adler A, Lacombe K, Kim AE, Graham C, Logue J, Wolf CR, Heimonen J, McCulloch DJ, Han PD, Sibley TR, Lee J, Ilcisin M, Fay K, Burstein R, Martin B, Lockwood CM, Thompson M, Lutz B, Jackson M, Hughes JP, Boeckh M, Shendure J, Bedford T. Early Detection of Covid-19 through a Citywide Pandemic Surveillance Platform. N Engl J Med. 2020 May 1; PubMed PMID: 32356944; PubMed Central PMCID: PMC7206929.

Seydoux E, Homad LJ, MacCamy AJ, Parks KR, Hurlburt NK, Jennewein MF, Akins NR, Stuart AB, Wan YH, Feng J, Whaley RE, Singh S, Boeckh M, Cohen KW, McElrath MJ, Englund JA, Chu HY, Pancera M, McGuire AT, Stamatatos L. Analysis of a SARS-CoV-2-Infected Individual Reveals Development of Potent Neutralizing Antibodies with Limited Somatic Mutation. Immunity. 2020 Jul 14;53(1):98-105.e5. doi: 10.1016/j.immuni.2020.06.001. Epub 2020 Jun 8. PMID: 32561270; PMCID: PMC7276322.

Atyeo, C, Fischinger S, Zohar T, Slein M, Burke J, Loos C, McCulloch DJ, Newman KL, Wolf C, Shuey K, Ryan E, Charles R, Schimdt A, Suscovich TJ, Linde C, Chen B, Lauffenburger D, Chu HY*, Alter G*, Distinct serological signatures track with SARS-CoV-2 outcome, Immunity, In Press
*Co-senior author

McCulloch DJ, Kim AE, Wilcox NC, Logue JK, Greninger AL, Englund JA, Chu HY. Comparison of Unsupervised Home Self-collected Midnasal Swabs With Clinician-Collected Nasopharyngeal Swabs for Detection of SARS-CoV-2 Infection. JAMA Netw Open. 2020 Jul 1;3(7):e2016382. doi: 10.1001/jamanetworkopen.2020.16382. PMID: 32697321; PMCID: PMC7376392.