Affiliate Professor, Global Health
Professor, Medicine - Allergy and Infectious Dis.
Vice President, HIV Franchise Head, Gilead Sciences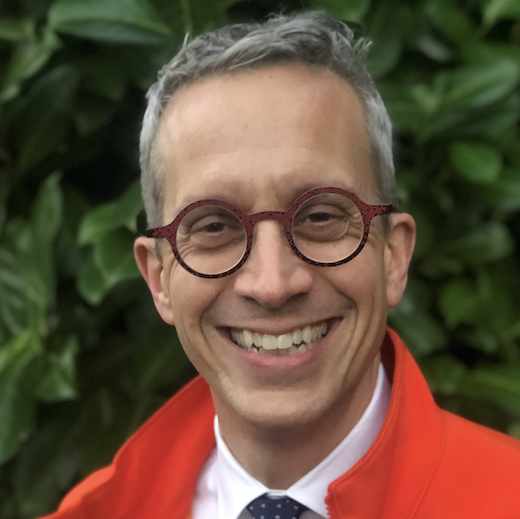 Ninth and Jefferson Building 12th Floor
908 Jefferson Street
Box 359927
Seattle, WA 98104
United States
Phone Number:
206-520-3808
Select from the following:
Biography
Jared Baeten, MD, PhD is Vice President of Clinical Development at Gilead Sciences, leading the company's HIV strategy.

Dr. Baeten has conducted extensive research over the past two decades focusing on the prevention of HIV and other sexually transmitted infections, including clinical trials, large-scale epidemiologic studies and behavioral and implementation science research. As just one example of the importance of this work, Jared's leadership of the Partners PrEP Study in Africa led to the approval of the first medication as pre-exposure prophylaxis (PrEP) for HIV prevention in 2012. He also led one trial that led to the first approval of a topical microbicide for as PrEP for HIV prevention. He has published over 400 scientific articles related to HIV and has particular expertise related to the development and delivery of novel HIV prevention interventions, HIV prevention for women, and multidisciplinary and community-engaged research. Dr. Baeten served as Professor of Global Health, Medicine and Epidemiology at the University of Washington, Vice Dean of the University of Washington School of Public Health, Director of the University of Washington/Fred Hutch Center for AIDS Research, and Co-Principal Investigator of the NIH-funded Microbicides Trials Network. He has supported the development of dozens of next-generation researchers around the world. Jared brings deep commitment to people living with and affected by HIV, in the US and globally. He is a Fellow of the Infectious Diseases Society of America and an elected member of the American Society for Clinical Investigation.
Education
MD, University of Washington
PhD, University of Washington
BA, Washington University
Health Topics
HIV Transmission
HIV/AIDS
STDs (other than HIV)
DGH Centers, Programs and Initiatives and Affiliated Organizations
Publications
Baeten JM, Donnell D, Ndase P, Mugo NR, Campbell JD, Wangisi J, Tappero JW, Bukusi EA, Cohen CR, Katabira E, Ronald A, Tumwesigye E, Were E, Fife KH, Kiarie J, Farquhar C, John-Stewart G, Kakia A, Odoyo J, Mucunguzi A, Nakku-Joloba E, Twesigye R, Ngure K, Apaka C, Tamooh H, Gabona F, Mujugira A, Panteleeff D, Thomas KK, Kidoguchi L, Krows M, Revall J, Morrison S, Haugen H, Emmanuel-Ogier M, Ondrejcek L, Coombs RW, Frenkel L, Hendrix C, Bumpus N, Bangsberg D, Haberer JE, Stevens WS, Lingappa JR, Celum C; Partners PrEP Study Team. Antiretroviral prophylaxis for HIV prevention in heterosexual men and women. N Engl J Med. 2012;367:399-410.

Baeten JM, Palanee-Phillips T, Brown ER, Schwartz K, Soto-Torres LE, Govender V, Mgodi NM, Kiweewa FM, Nair G, Mhlanga F, Siva S, Bekker L-G, Jeenarain N, Gaffoor Z, Martinson F, Makanani B, Pather A, Naidoo L, Husnik M, Richardson BA, Parikh UM, Mellors JW, Marzinke MA, Hendrix CW, van der Straten A, Ramjee G, Chirenje ZM, Nakabiito C, Taha TE, Jones J, Mayo A, Scheckter R, Berthiaume J, Livant E, Jacobson C, Ndase P, White R, Patterson K, Germuga D, Galaska B, Bunge K, Singh D, Szydlo DW, Montgomery ET, Mensch BS, Torjesen K, Grossman CI, Chakhtoura N, Nel A, Rosenberg Z, McGowan I, Hillier S; MTN-020/ASPIRE Study Team. Use of a vaginal ring containing dapivirine for HIV-1 prevention in women. N Engl J Med. 2016;375(22):2121-2132.

The Evidence for Contraceptive Options and HIV Outcomes (ECHO) Trial Consortium. HIV incidence among women using intramuscular depot medroxyprogesterone acetate, a copper intrauterine device, or a levonorgestrel implant for contraception: A randomised, open-label clinical trial. Lancet. 2019;394:303-13.